Guangzhou Wangtat Project Management and Consultancy Group Limited Company is a second-tier subsidiary group of the Guangdong Wangtat Construction and Investment Holding Group. In 1993, the group established as the Guangzhou Wangtat Project Management and Consultancy Limited Company. Now, Wangtat is the Benchmark of the Chinese construction service industry, leading the internationalization of Whole Process Engineering Consulting & Management. Moreover, Wangtat is the first in China to have trainers and consulting engineers certified by the International Federation of Consulting Engineers (FIDIC).
Whole process service elevates value. Proved by more than ten thousand cases of excellent engineering consultancy service nationwide and worldwide, Wangtat is the expert in providing Whole Process Engineering Consulting services for whole industry chains & projects. Wangtat's range of services includes regional development, urbanization construction, infrastructure & municipal engineering and industrial infrastructure construction, which covers fields of culture, education, sports, medical treatment, tourist facilities, theme parks, science museums and expositions. Wangtat's clients include Wanda, China Vanke, Poly, China Railway, China Communications Construction, Sunac, Logan Group, New World China Land, Sun Hung Kai, Hutchison Whampoa, Alibaba, NetEase and so forth. Wangtat also established long-term cooperative relationships with municipal government agencies in Guangzhou, Shenzhen, Foshan, Zhuhai, Dongguan, Beijing, Tianjin, and Chengdu.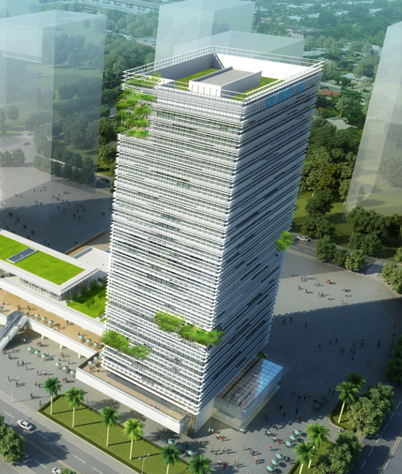 Whole Process Service
Wangtat provides "1+N" menu-style whole process engineering consulting services from initial decision making, design & preparation phases to mid-phase construction & delivery, to the late management phase. The whole-process (or phased) service includes planning, management, control and coordination management. Above this, our clients can select extra professional engineering consultation services. We boost project values by saving project investment costs, accelerating construction progress, elevating service quality and averting risks.
World-Renowned
Wangtat was awarded the "FIDIC Centenary Awards" by the International Federation of Consulting Engineers (FIDIC) for our excellent engineering services for the Guangdong Science Center (GDSC) project in 2013. The award nomination was the first to launch on a global scale since FIDIC's century-long establishment, which made it one of the best awards in the engineering field. Wangtat was also awarded the "Outstanding Achievement Award" from the Themed Entertainment Association in 2014 for our engineering service for the Chimelong Ocean Kingdom Theme Park, making us the first Chinese brand to win this global award.
Industry Renowned
Wangtat won countless Chinese awards: China Construction Engineering Luban Prize, Tien-yow Jeme Civil Engineering Prize, one of three National Engineering Project Creation and Management Enterprise, Advanced Supervision Enterprise for Chinese Construction Supervision Industry, Class 5A Excellence National Integrity Tendering Agency, Class AAA Enterprise Integrity Certification, and has been the Guangdong Provincial Contract Observance and Trustworthy Enterprise for eighteen years consecutively.
Holistic Qualifications
Holding superlative qualifications for construction engineering consulting and management: Project Supervising Integrated Qualification, Class A Qualification for Engineering Consulting, Class A Qualification for Project Tendering Agency, Tendering Agency Qualification for Central Government Investment Projects, Class A Qualification for Project Cost Consultancy, Class A qualification for Environmental Supervision, as well as Civil Air Defense Supervision Qualification, Class B Qualification for City Planning Formulation, Engineering Design Architecture Qualification. Passed quadruple systems ISO certification including quality, environment, professional health & safety management and information security management.
Our Status in the Industry:
Members Unit of the International Federation of Consulting Engineers

Vice-Presidential Unit of the Guangdong Association of Building Energy Efficiency

Executive Council Unit of the Guangdong Association of Bidding and Tendering

Executive Unit of the Chinese Association of Construction Supervision

Vice-Chairman Unit of the Guangdong Association of Engineering Consulting

Chief Unit of the Guangdong Committee of Eco-friendly material and Construction

Members Unit of the Chinese Association of Construction Cost Engineering Management

Executive Council Unit of the Guangdong Association of Construction Supervision

Chief Unit of the Guangdong Association of Engineering Consulting Project Management Committee

Members Unit of the Chinese Association of Natural Science Museum

Vice-Chairman Unit of the Guangdong Association of Investment Development Promotion

Executive Council Unit of the Chinese Association of Engineering Consulting